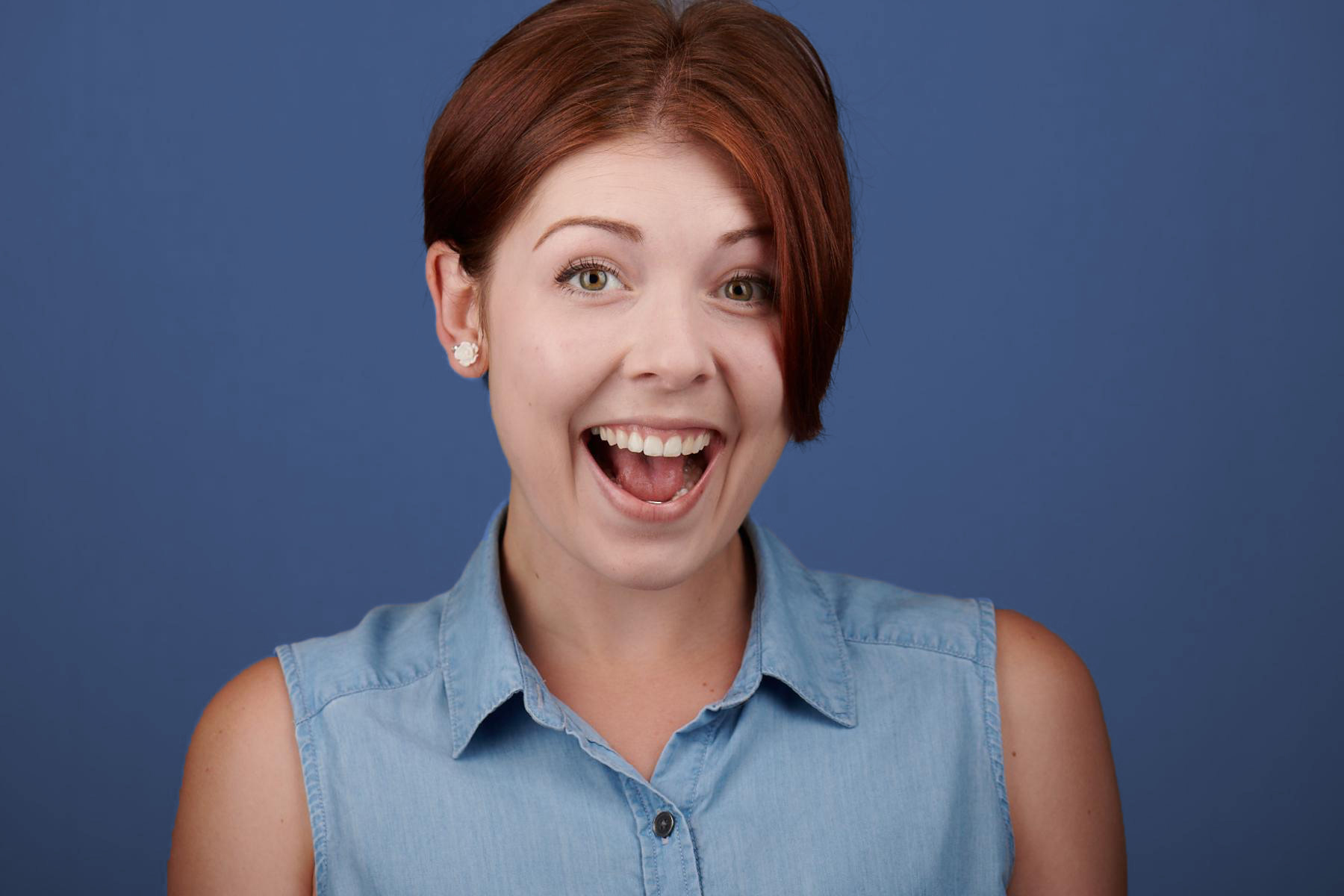 I have 6+ years of professional graphic design experience. Currently working from my home office in Hillsboro, Oregon.

Glass half full? Always?
That's right. I am very well-known for my optimism. Often, no matter the situation, I can find the bright side. This unique ability in combination with my strong empathy helps me to communicate visually with people.
More About Me:
Currently, I am working full-time for Papa Murphy's Pizza Headquarters in Vancouver, WA as a Senior Designer for the design studio in the company's marketing department.
• After moving to Hillsboro, Oregon I worked on and off for local agencies such as Swift, as well as continued to build my own small wedding stationery design business (
MKR Design Studios
).
• My husband and I lived in Eau Claire, Wisconsin for about one year where I was the lead graphic designer for a local marketing agency, and a freelancer working with local start-ups on new brand identity projects.

• I worked as a graphic designer for Preston Kelly in Northeast Minneapolis from November 2016 – March 2018. There, I gained a wide breadth of knowledge working on both print and digital projects for a huge variety of clients.
• My free time favorites: painting, hiking, running or walking with my husband.
• I enjoy continuing to volunteer for
AIGA Portland
. back in Minnesota, I was a volunteer and Associate Director of Student Affairs on the AIGA Minnesota Education Committee.
• I was an intern and freelance designer with Werner Design Werks during the summer before I got my first real-life full-time gig at Tilka Design.

• My college education is from Concordia University, St. Paul, with a Bachelor of Arts in Graphic Design. There, I was the gallery manager for two years.
• Fun Fact: I played clarinet all through college and volleyball was my main high school sport. I still love to play and sometimes join an adult volleyball league here and there!
I love everything art & design... and dogs!

P.S. – Don't forget to check out my wedding stationery website :)