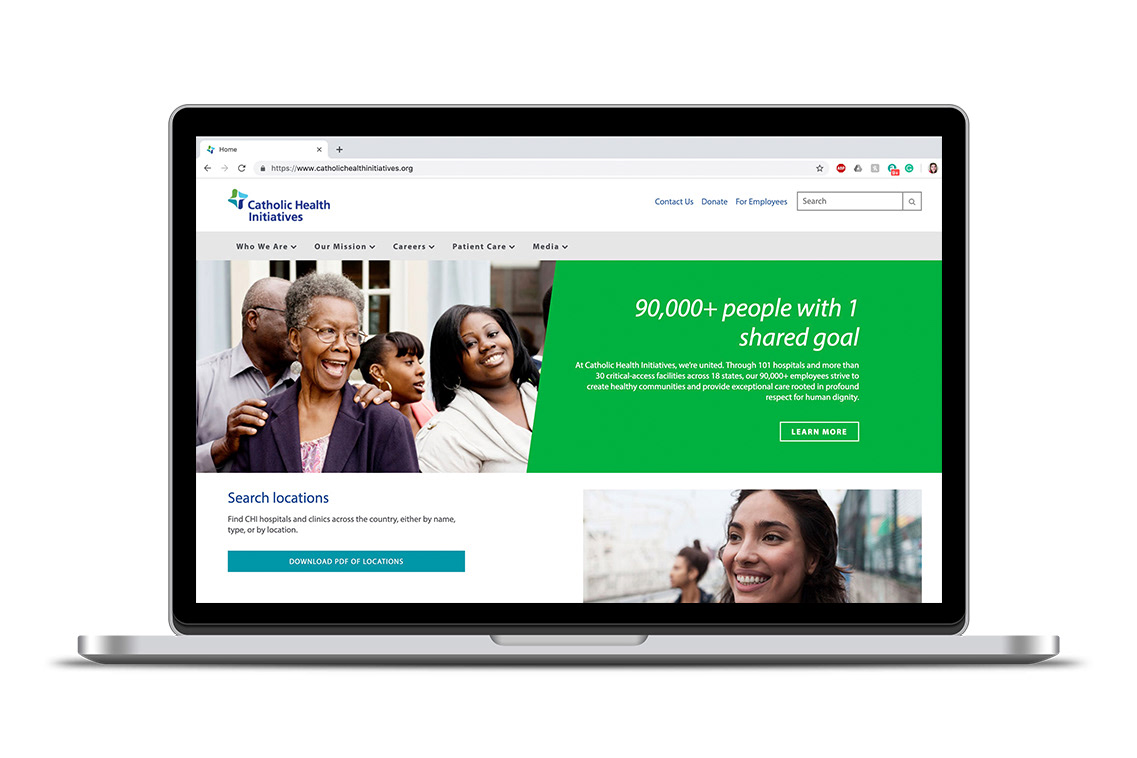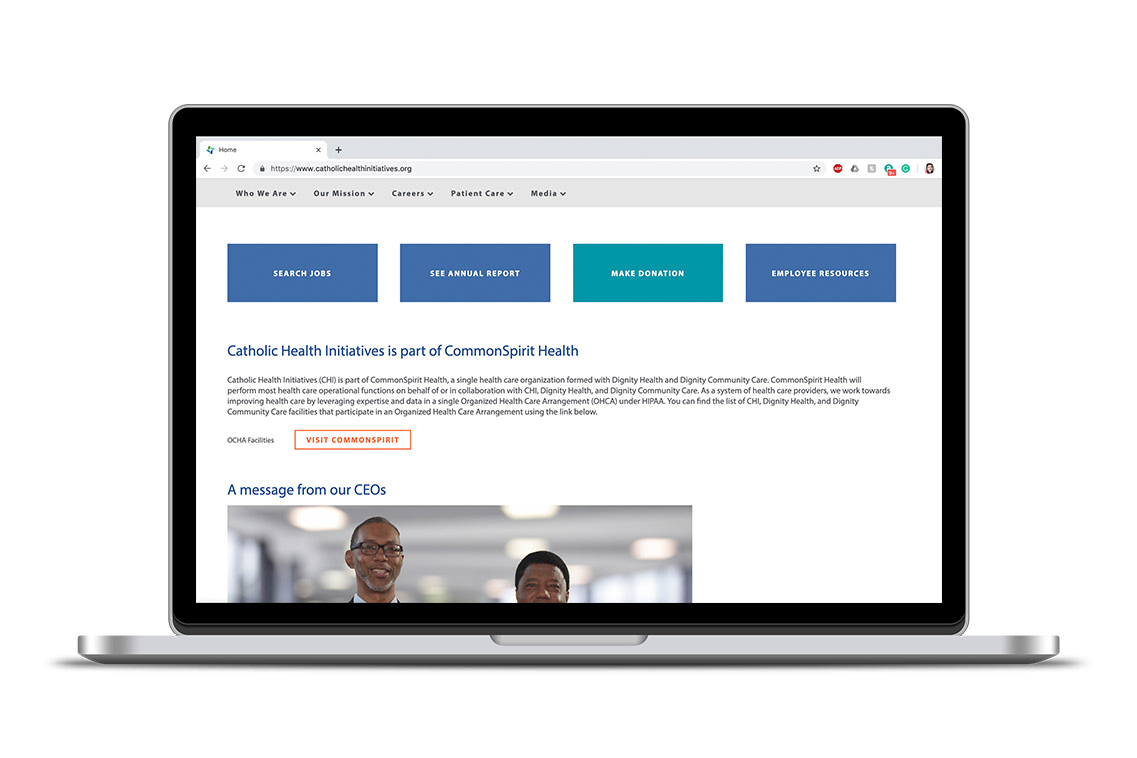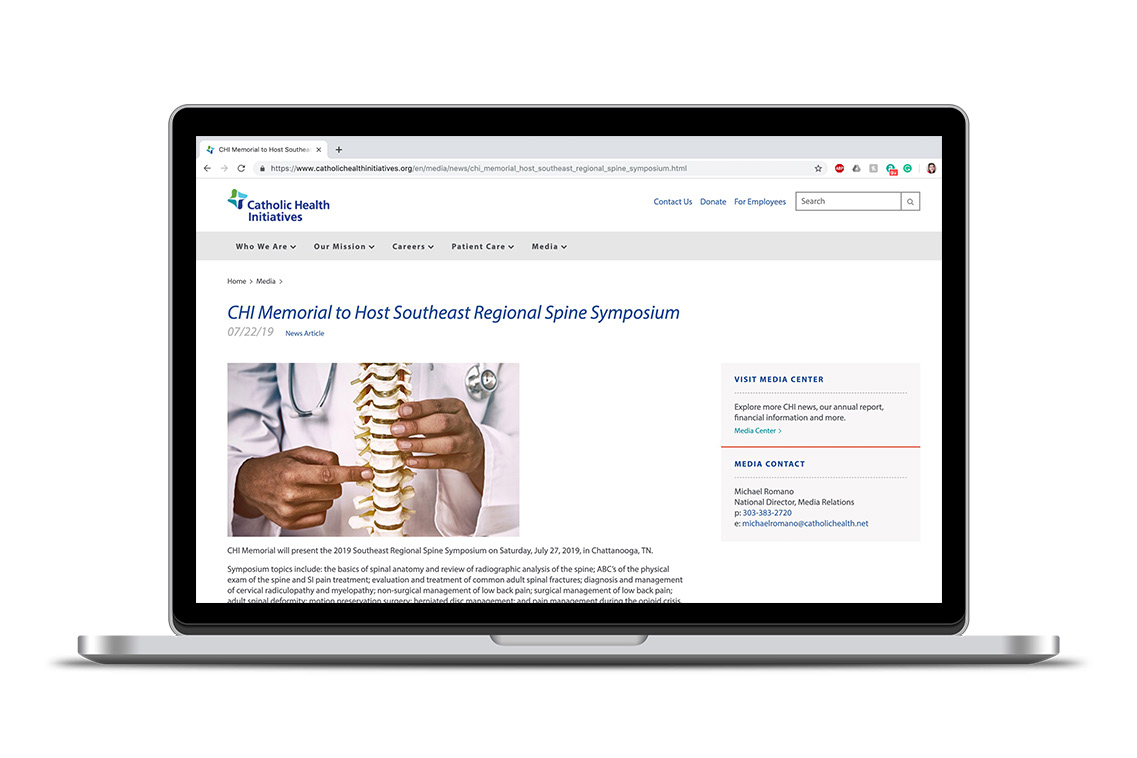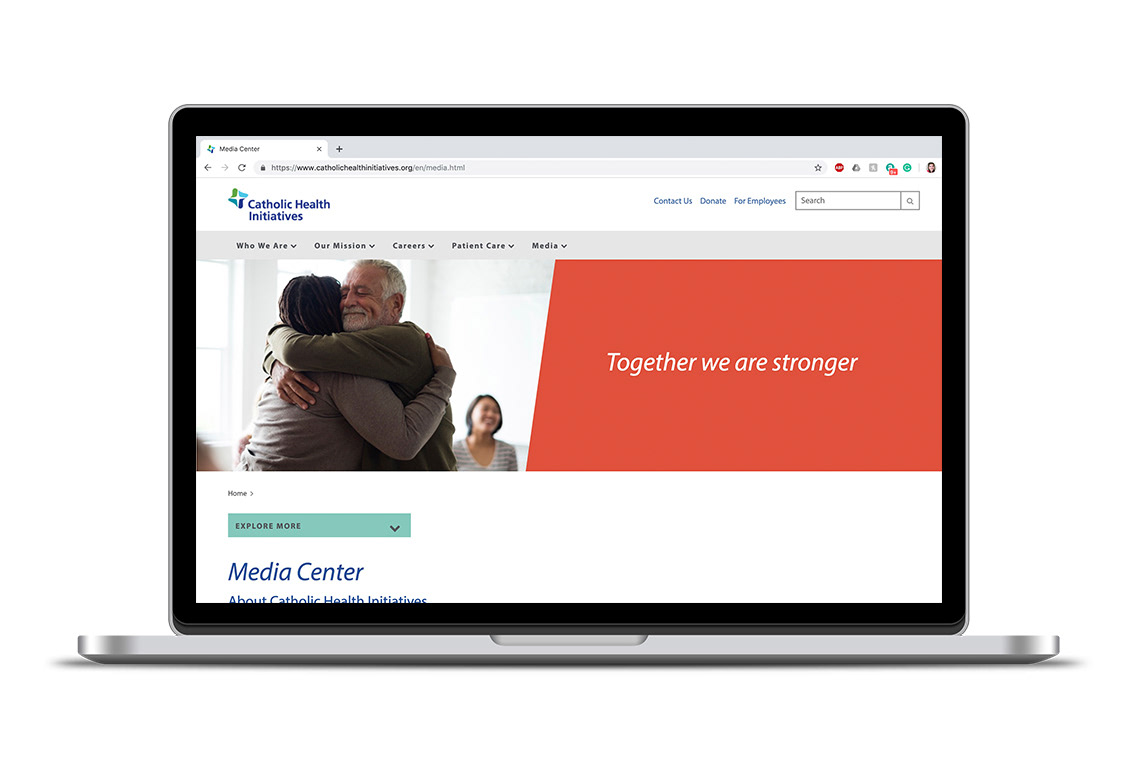 Below are some screenshots of the Sketch file I built for this site.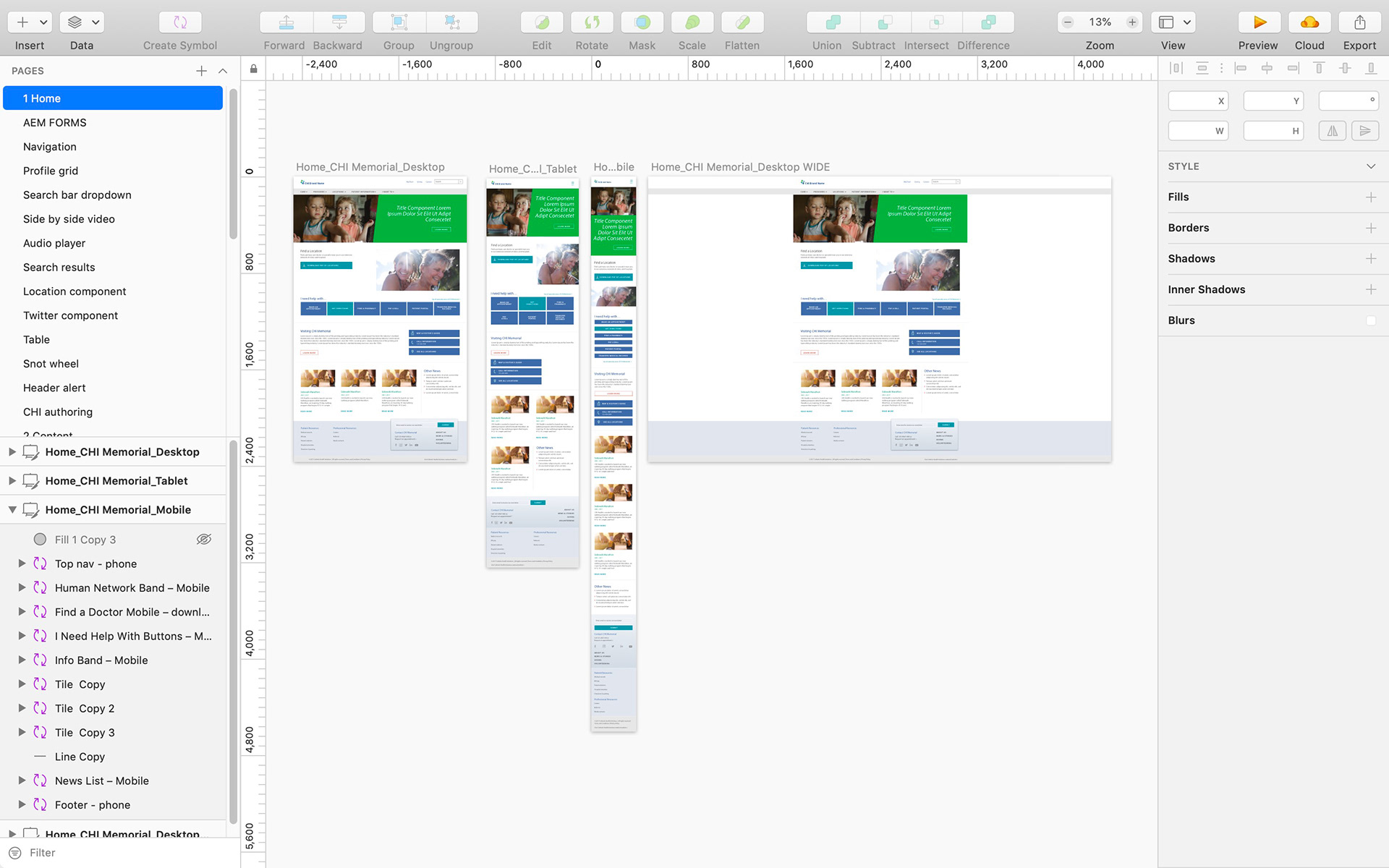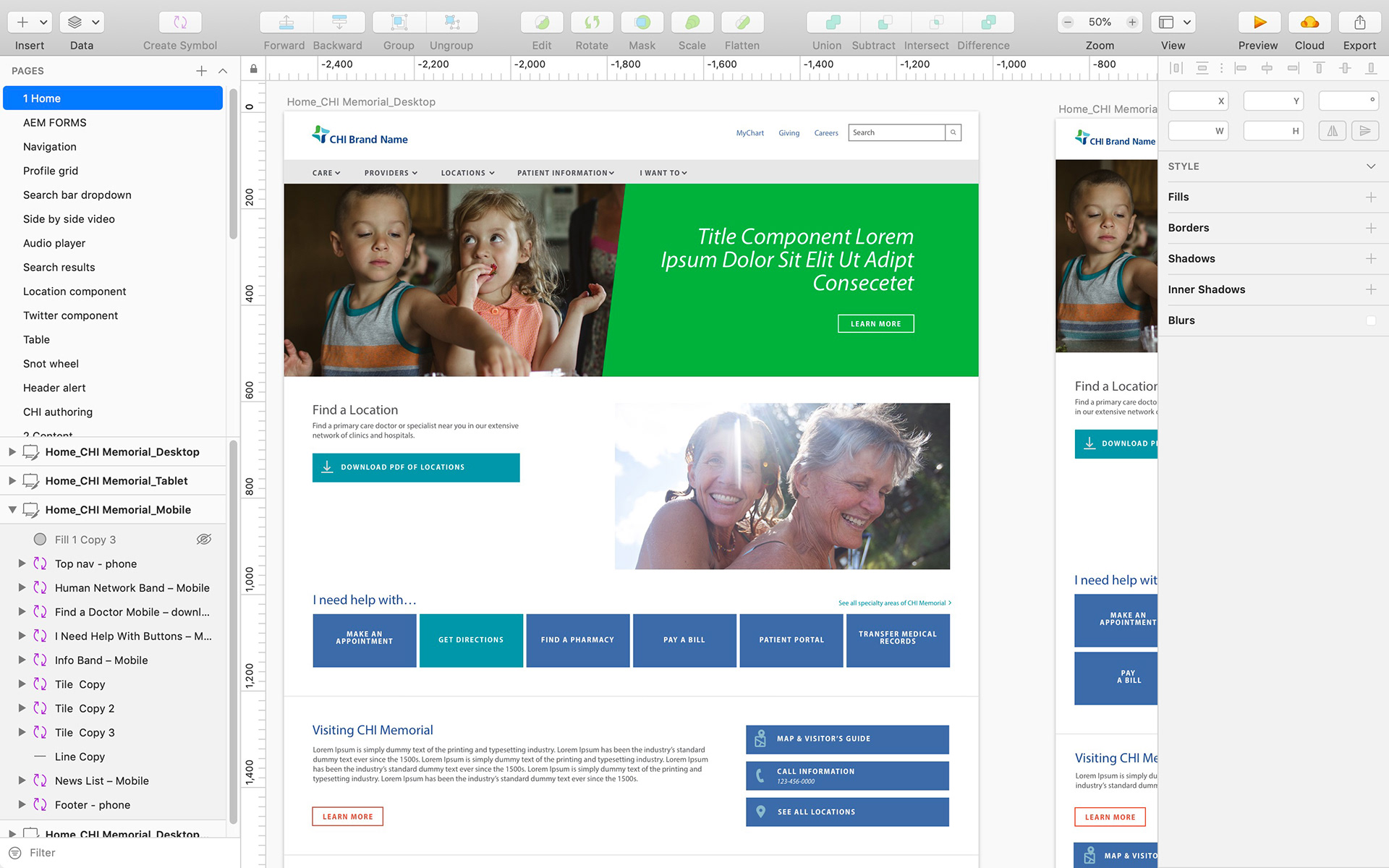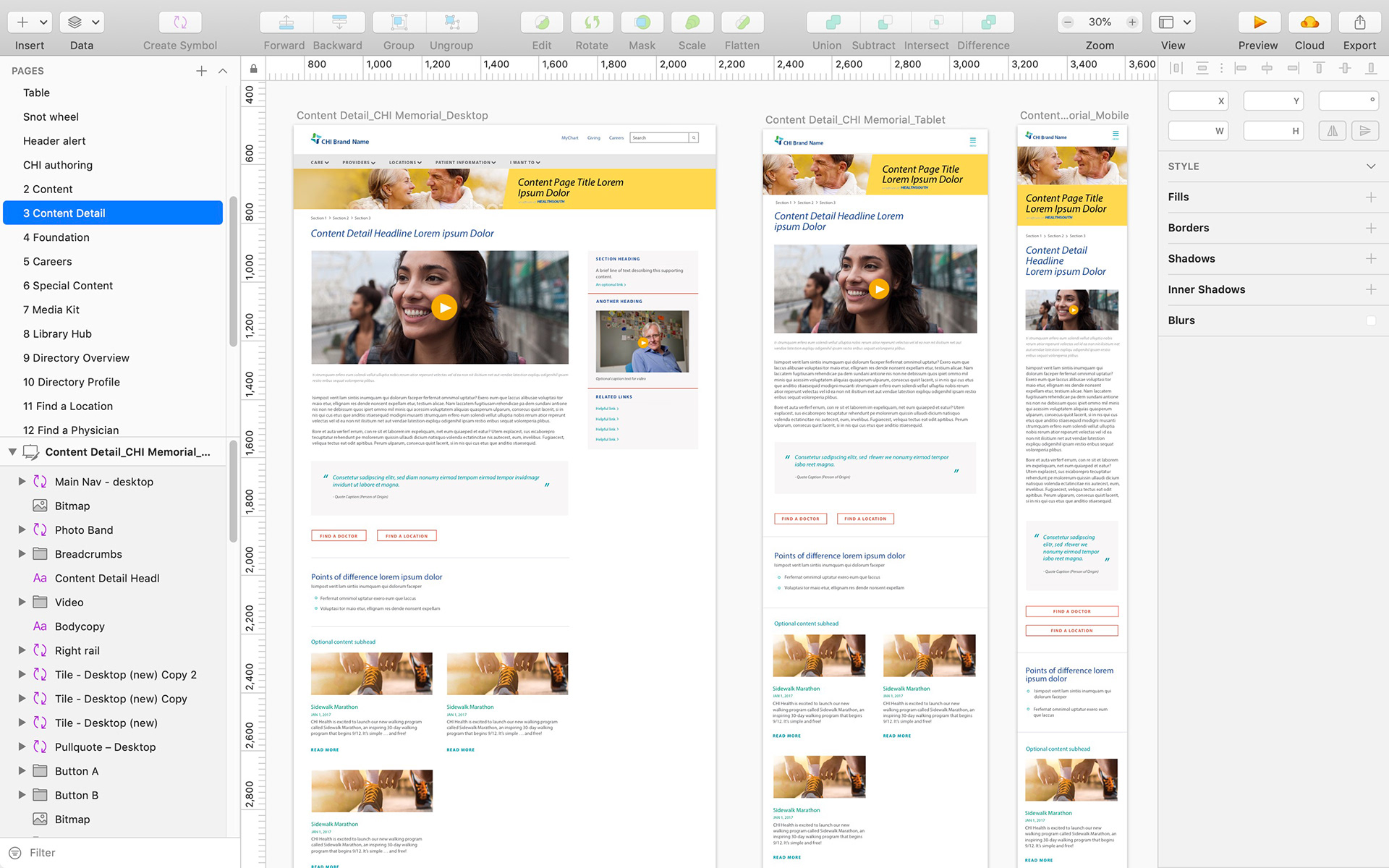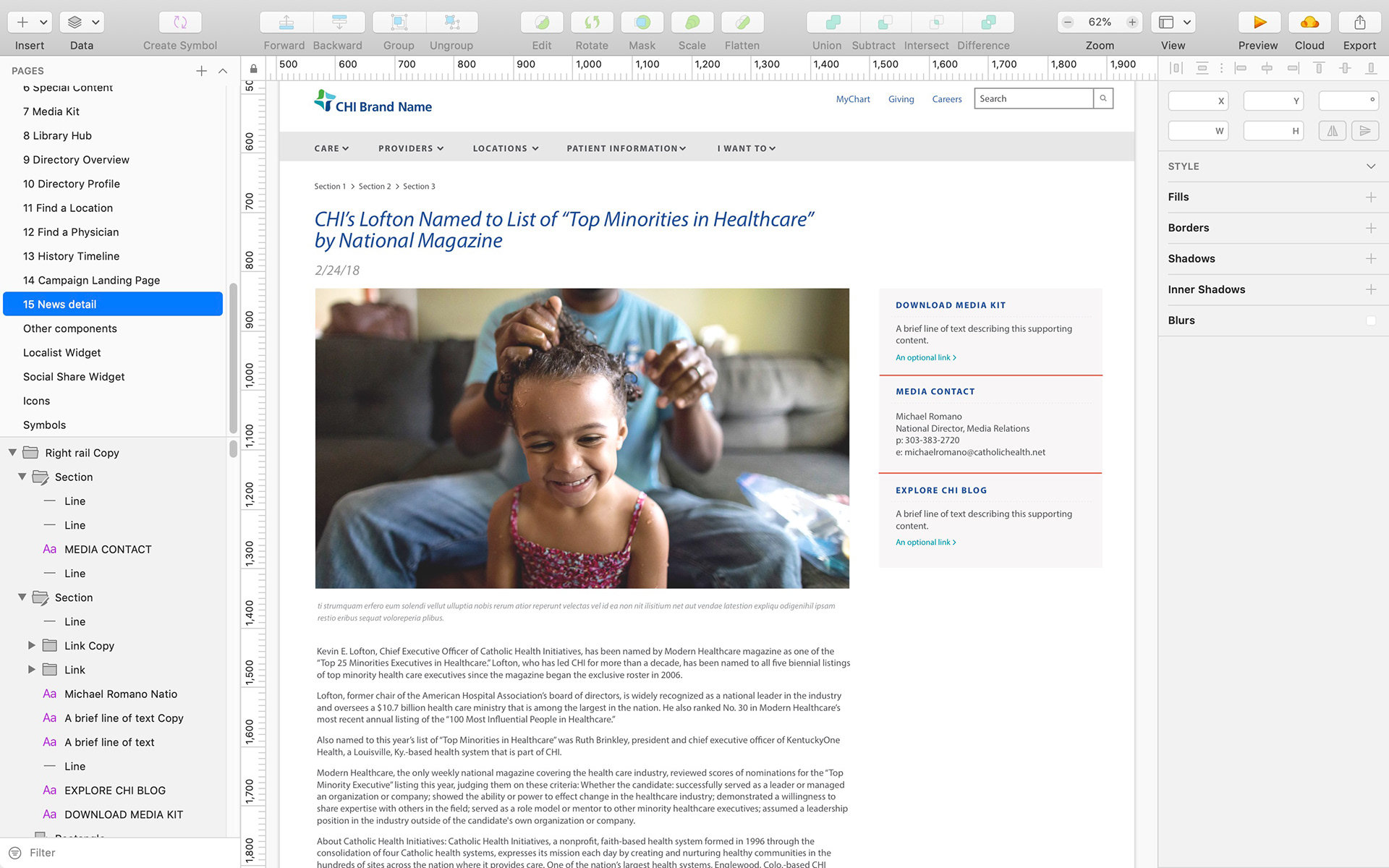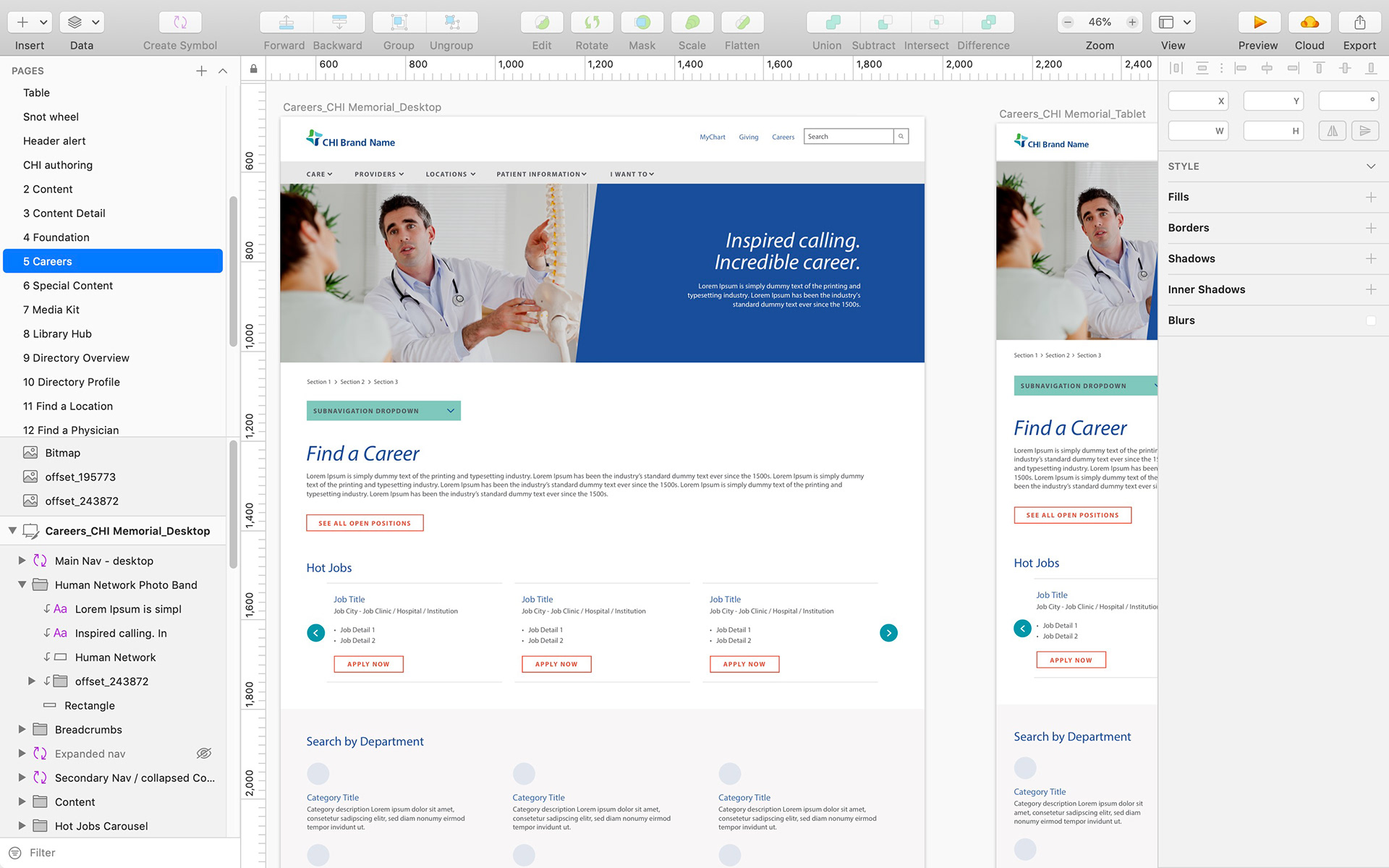 Catholic Health Initiatives often asked for flyers to communicate specific information within the hospital system. Below, I used the brand guidelines to create an infographic explaining why hospitalists are important.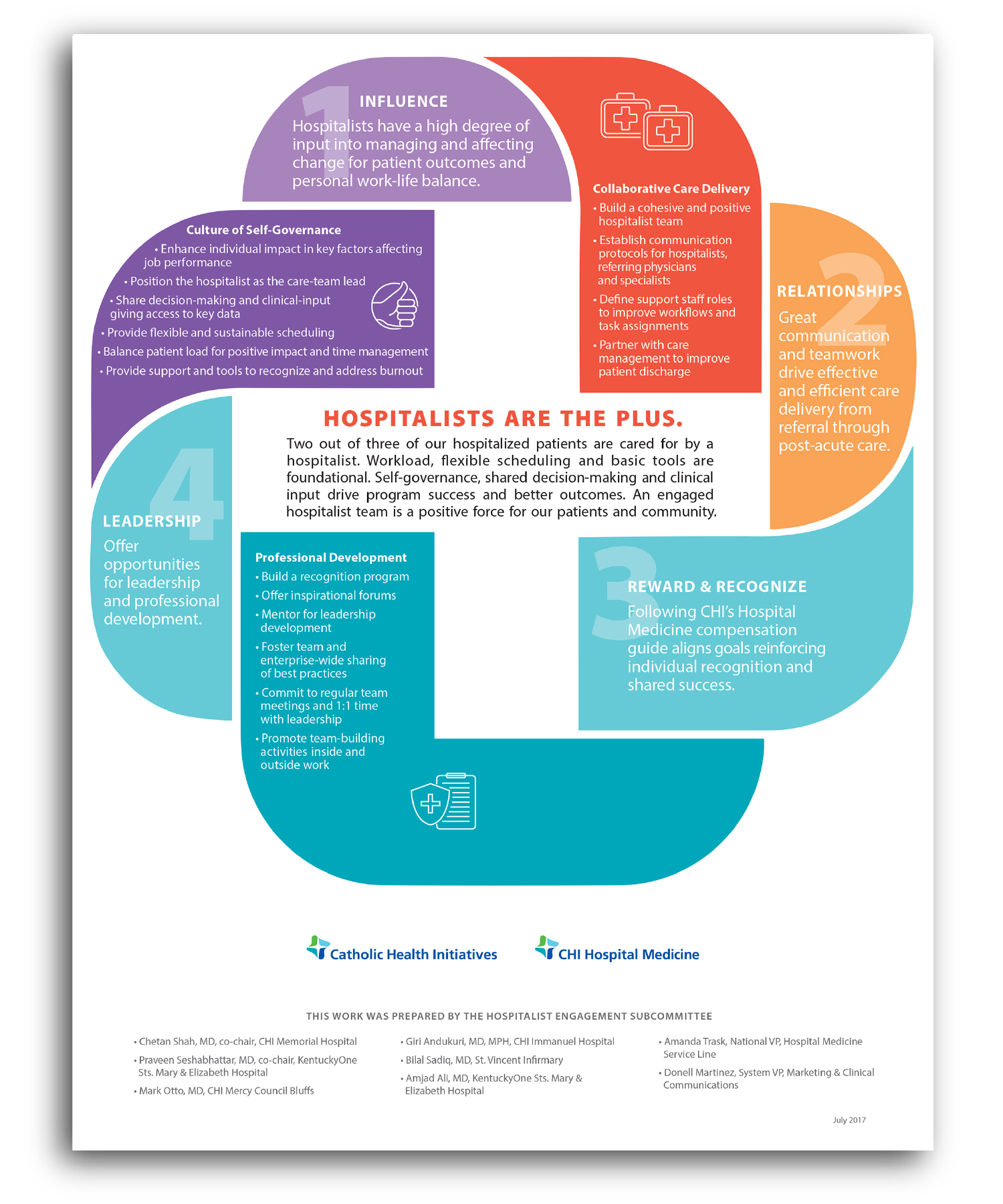 Below: Each illustration was used for a web or print content piece to help describe symptoms, risks or CHI hospital processes.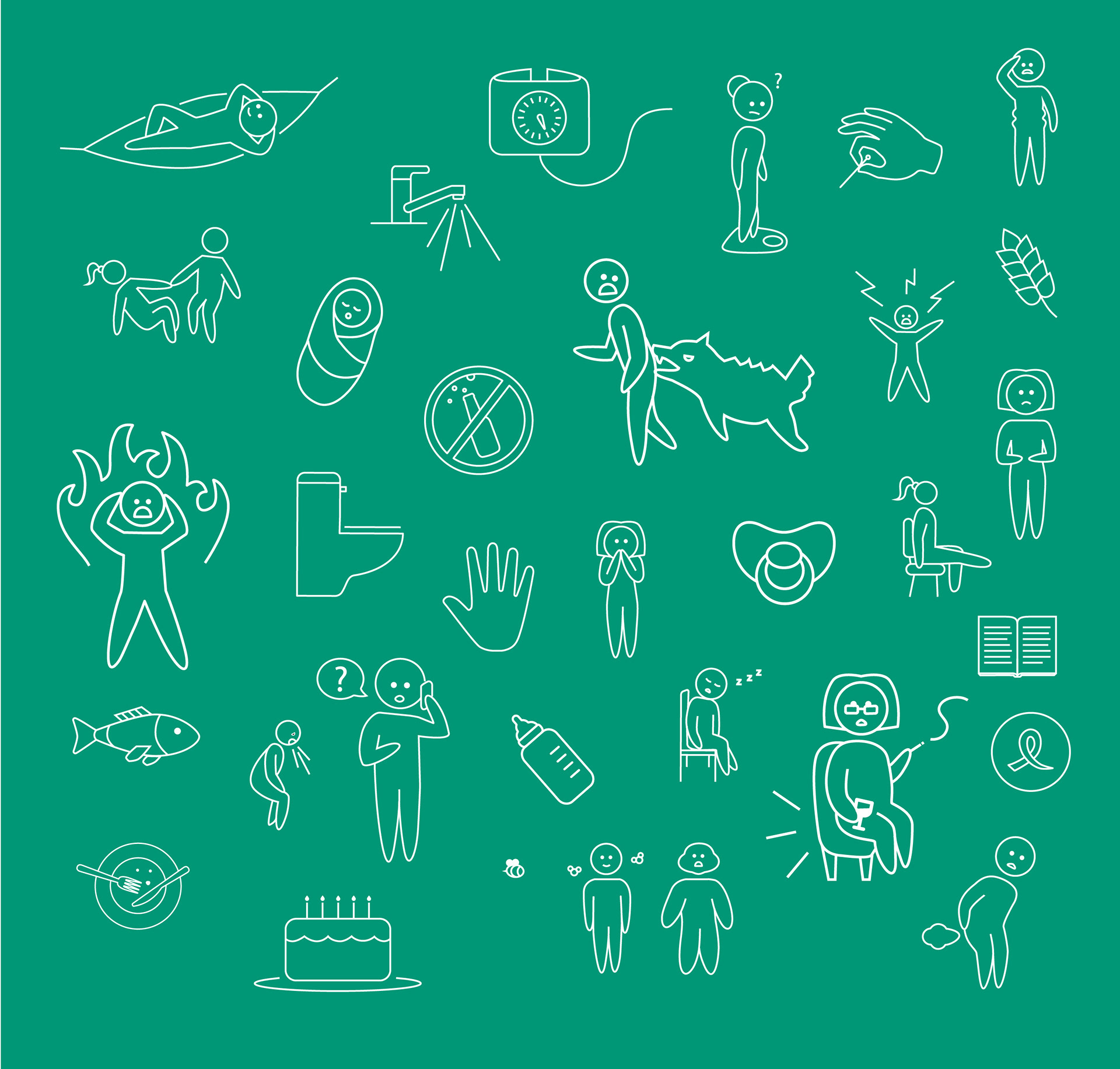 View a "save your vision" GIF animation that I illustrated and art-directed here:
The tips infographics below are examples of how I applied the illustrations above.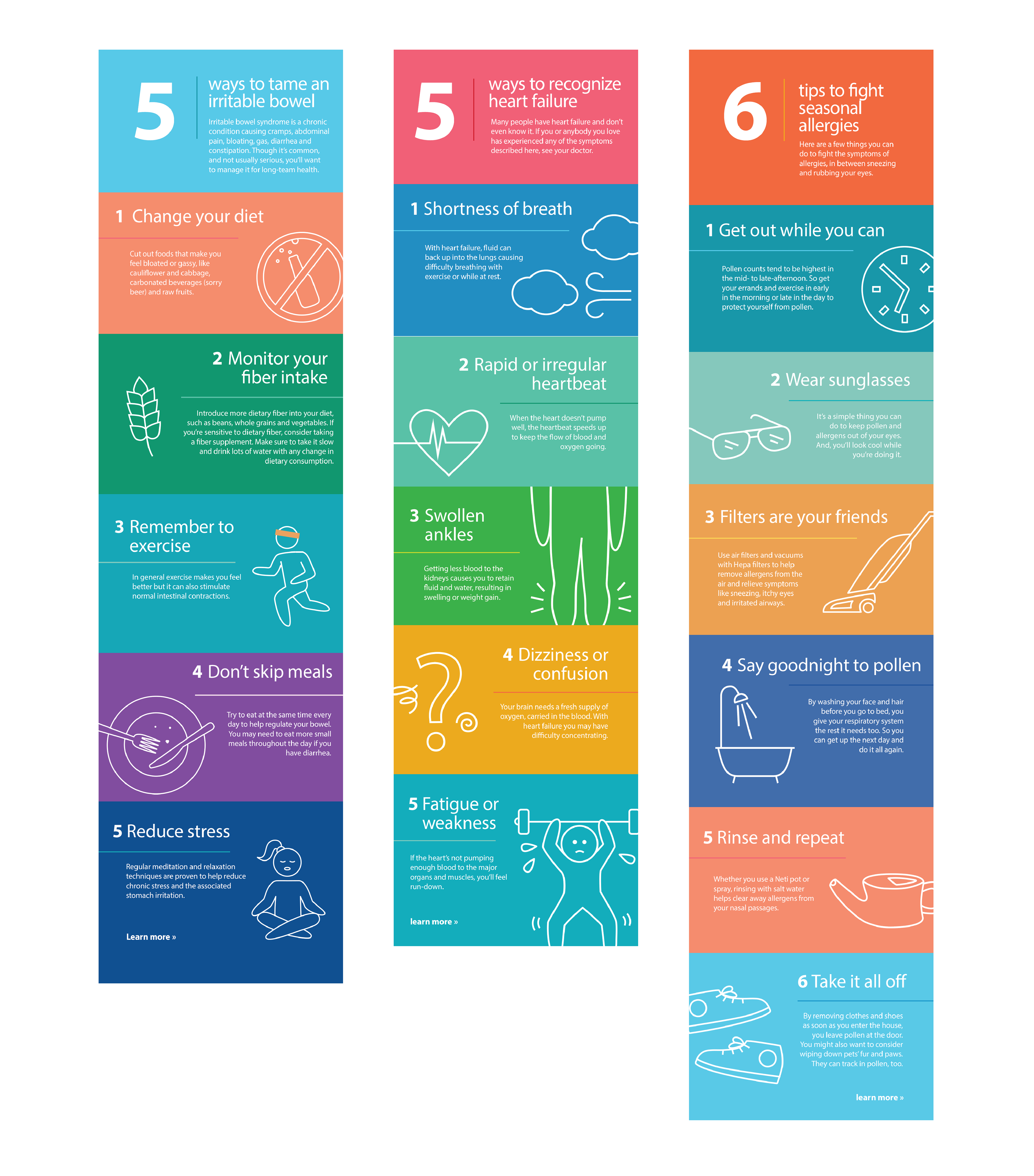 The Facebook ads below spread awareness about the symptoms and risks of colon cancer.